The Burlington Historical Society of Burlington, Wisconsin, was established in February 1928 to collect and preserve historical records and artifacts pertaining to the Burlington area. It was the first historical society in Racine County. The Society is a private, not-for-profit organization run entirely by volunteers.

The Museum, on the corner of Perkins Boulevard and Jefferson Street, is open most Sunday afternoons from 1 to 4 p.m. and at other times by appointment. It contains

-- Historical and genealogical information on, and historical artifacts from, Burlington and the surrounding area.
-- An extensive photograph and negative collection.
-- Several Al-Vista panoramic cameras - this camera, one of the earliest panoramic cameras, was invented by Peter Angsten in 1896 and made in Burlington by the Multiscope & Film Co. from 1897 through 1908.
-- Artifacts from the world famous Burlington Liars Club.
-- Information on the Mormon settlement at Voree established by James J. Strang.
-- Information on the Burlington area connections on the Underground Railroad.
-- A turn-of-the-century kitchen.

The Legacy Garden, next to the Museum, is maintained by the Burlington Area Garden Club.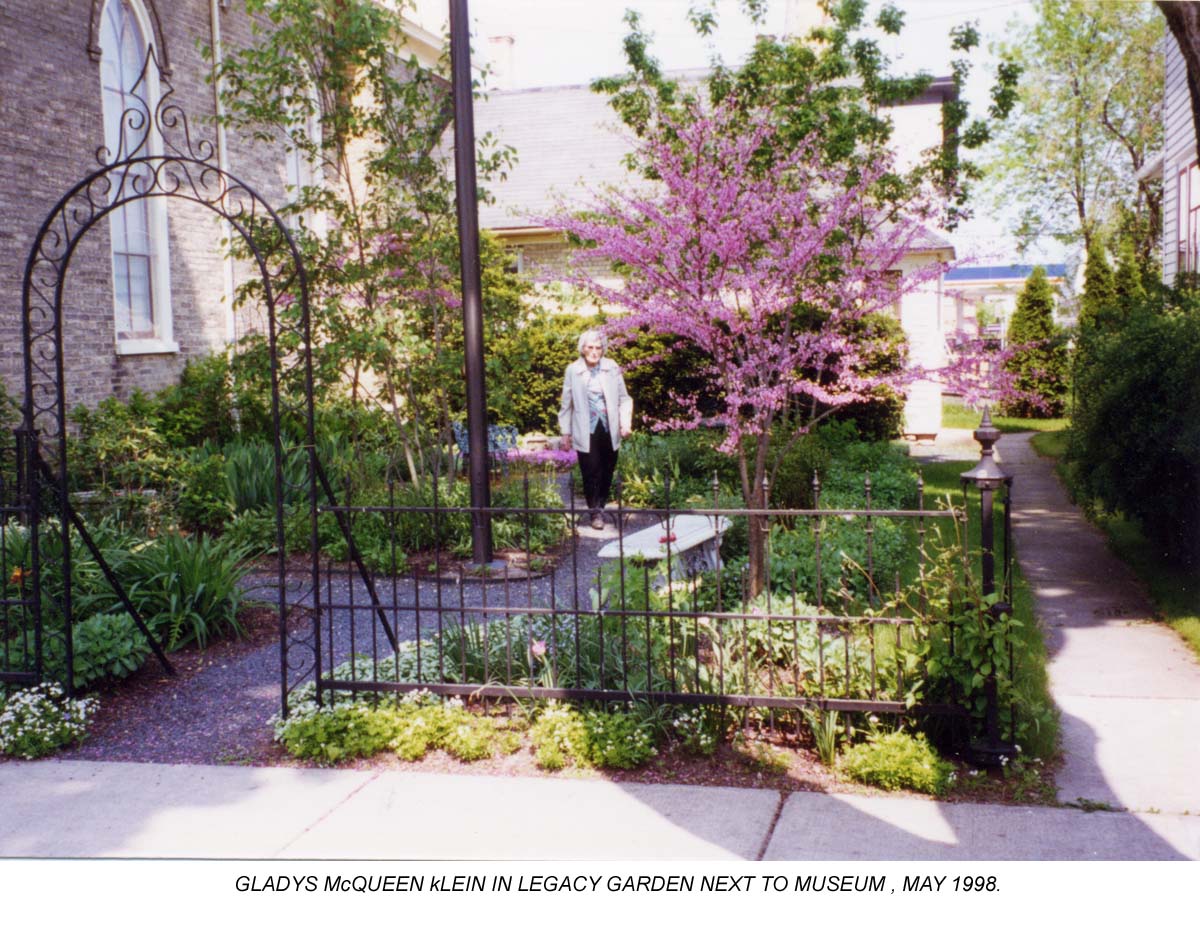 The Society's Pioneer Log Cabin is one block north of the Museum in Wehmhoff Square (a downtown park). It is open from mid-May through mid-October on Saturday afternoons from 1 to 4 p.m., on Thursday afternoons from 3 to 7 p.m. in conjunction with the Farmers Market, during some special Burlington community activities, and by appointment. The cabin is furnished as a post-Civil War farming family's home. Adjoining the cabin is a display of the area's agricultural history and period tools, along with a flower garden - called the Vintage Garden - and a kitchen garden where, depending on the year, vegetables or other crops are grown. The Vintage Garden is maintained by the Burlington Area Garden Club.
The Society also maintains an 1840 brick school house, called Whitman School, which is open by appointment.

The Museum and Cabin, just a block apart in mid-town Burlington near the Public Library, are both ADA accessible. Whitman School, on Beloit Street in the southwest part of the city, is not. There is no admission charge at any of the sites, although donations are accepted. For more information about becoming a member or making a donation, please visit our membership page.
For more information about the history of our historical society, click here.